Beach Cottages near the beach!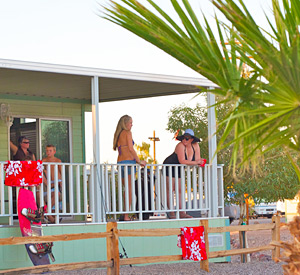 Pismo Sands Beach Club's Beach Cottages leaves nothing more to wish for.
In fact, there is no need to bring your RV at all, as Pismo Sands Beach Club has provided nearly 40, fully equipped and decorated, cottages. Each one designed to take you away from the daily grind and transport you to your very own sea side sanctuary. At Pismo Beach Club, all of your resort dreams come true!
Pismo Sands Beach Club - Beach Cottages