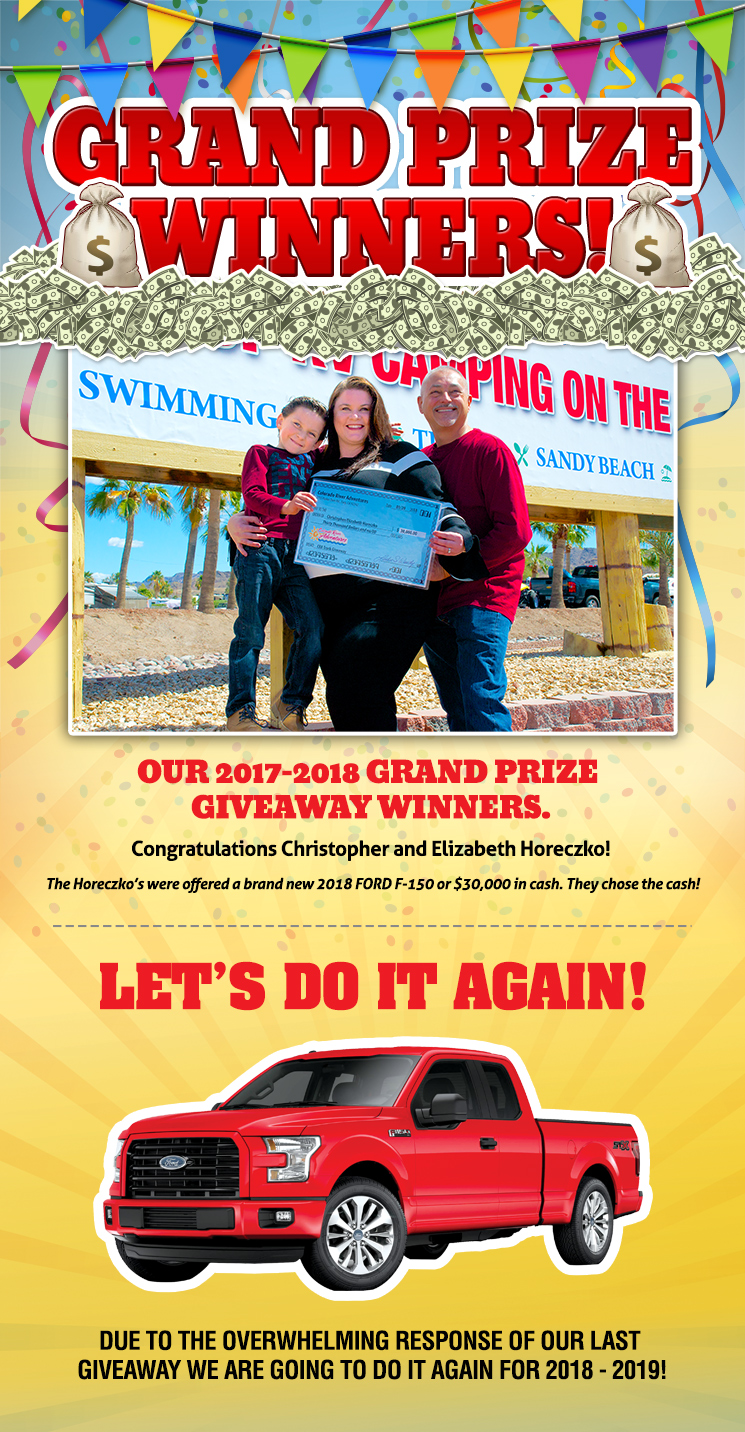 Make a Reservation and Enter to Win!
Experience the joys of Camping with when you book an appointment today!
1. No blackout dates 2. No purchase obligation 3. No credit card required

*Reservation confirmation in 24 hrs 

*Your Privacy is Protected

 *Guided tour required
 All Entries will be entered for our annual $2000 Camping World Gift Card drawing.
Details of Participation: Please be assured that your information will not be sold to any other company and you will not be put on any mailing list...You're safe with us. You must be 21 or older to qualify for the $2000 Camping World Gift Card drawing. To be eligible, entry form must be filled out completely, one entry per household, all others will be discarded. The odds are determined by the number of entries. Employees and anyone connected with this promotion are ineligible. To be eligible for the grand prize: $30,000 CASH or a new FORD F-150 TRUCK (Tax, Title not included). You must be a U.S. Citizen, 30-80 years old, currently employed with a combined income of $40,000 per year or retired and credit worthy; attend a courteous tour of our facilities lasting approximately 90 minutes; if married, engaged or co-habiting, both parties must attend together; offer cannot be used in conjunction with any other offer and people who have visited any Colorado River Adventures Resort property in the past are ineligible. Your odds for the grand prize are better than 1 in 25,000. There is no obligation to purchase anything.